Git Tags
16th Nov 2018
We use Git tags to create releases. In this video, you'll learn how to tags manually without Git Flow.
Creating tags
There are two ways to create a tag.
The first method:
Go to your Git history in your Git client
Right click on the commit you want to create a tag at
Select create tag
Name your tag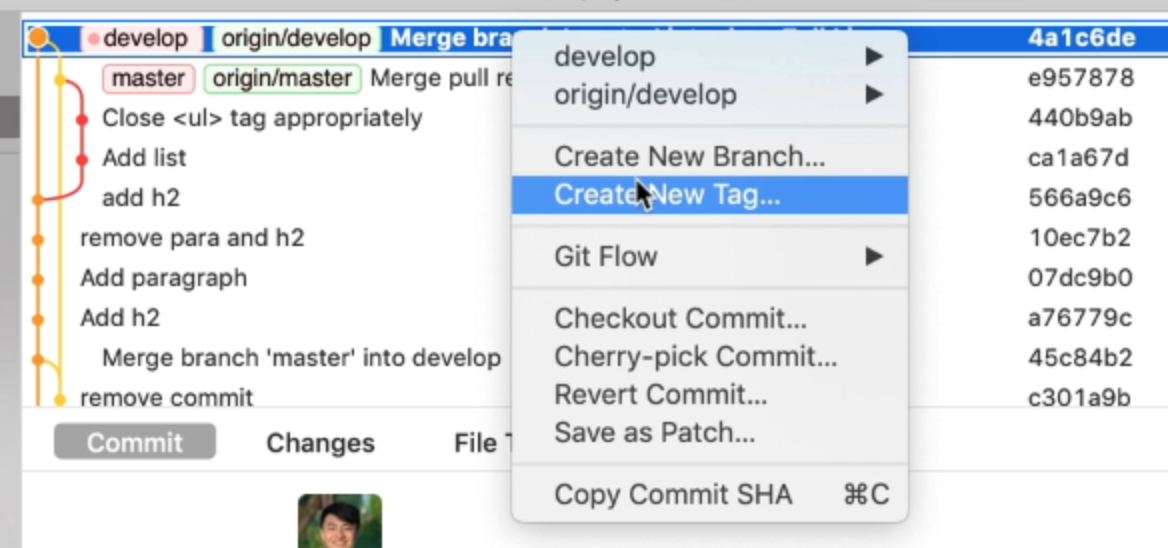 The second method
Go to the sidebar
Right click on the branch you want to create a tag at.
Select create a tag
Name your tag
Note: This will create a tag on the same commit at where the branch is at.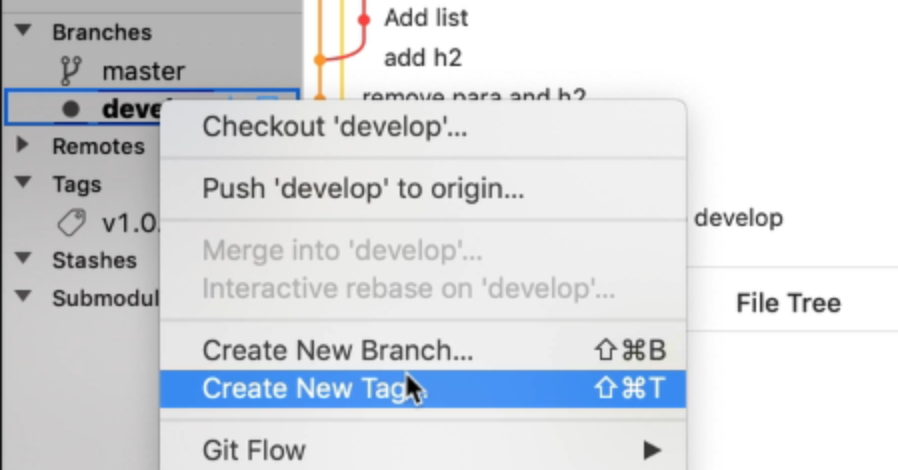 Deleting a tag
Right click on the tag and select "Delete tag".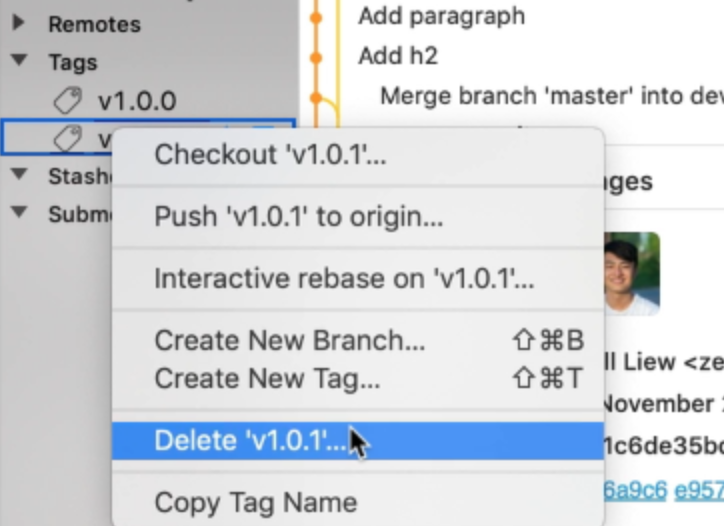 Select delete tag from remote repositories to delete the tag from your remote as well.

Pushing tags
When you push changes to your remote, you can select push all tags to push tags into the remote. This is checked by default.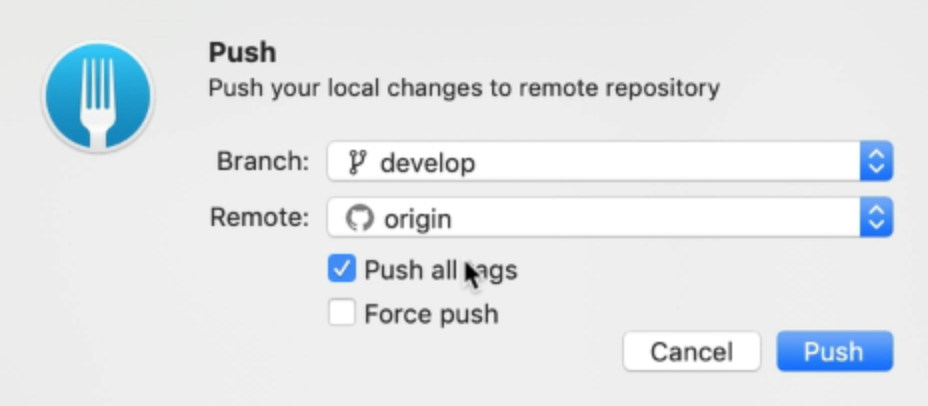 If you enjoyed this article, please tell a friend about it! Share it on Twitter. If you spot a typo, I'd appreciate if you can correct it on GitHub. Thank you!