I saw an article by Sarah Drasner about how she created Netlify's million-developers site on CSS Tricks. I was intrigued by how the site was created. (Not the Vue parts, but she coded up the paths on the site).
What paths?
Here's the Mobile and Desktop view, side by side. I'm talking about the winding paths that lead from one set of content to another set of content.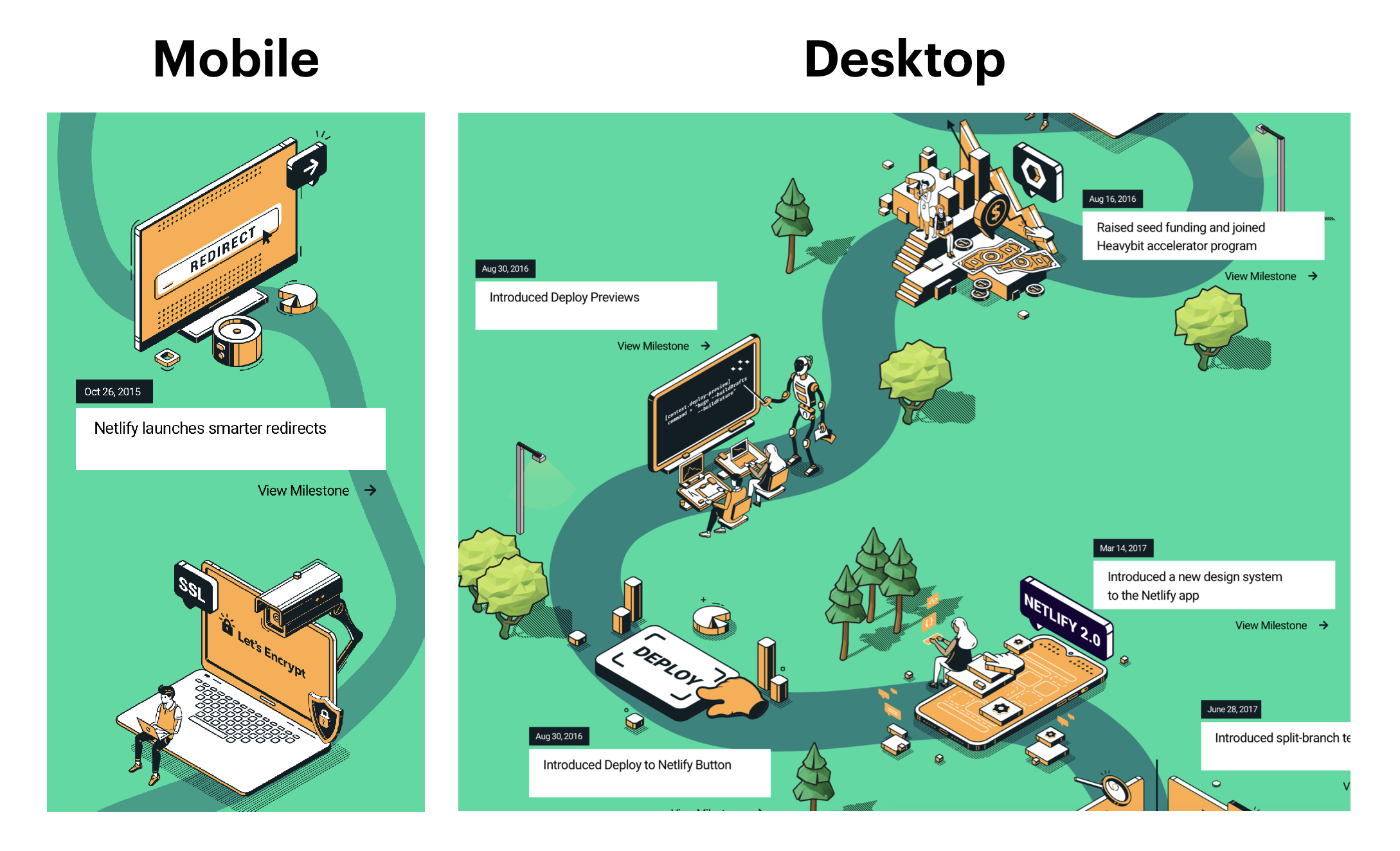 I always wanted to create a site with curved elements, similar to this. So I took the chance to inspect the code. What I realised blew my mind 🤯.